200,000 to 2 million deaths – That's how the rivalry began. That's how it started. It's certainly more than just a mere game of cricket. Much more than a verbal spat between Shahid Afridi and Gautam Gambhir.
Partition happened in 1947 and it changed things. Forever. As the famous Indian poet Gulzar said – 'The wounds will take decades to heal, centuries to overcome the trauma.'
Wars have been fought. The combined effect of such suffering left chilling effects on generations to come. So much so that you grow up hating on the other country. Hatred with a blend of passion that is impetuous in every sense.
It is, somewhat like, Liverpool and Everton in football. Minus the suffering. The history among the two nations has dark stains on it.
Cricket, fortunately, managed to unite people. The scars that history had given both sides were forgotten when 22 players entered the cricket field. Both countries battled it out with a bat and ball. Not swords.
The game of a bat and ball continues to do so. It unites people from both the countries. It brings out the best of humanity. It kind of repels violence.
Here are some of the most iconic pictures from India-Pakistan rivalry –
1. The famous Venkatesh Prasad revenge when Aamir Sohail sledged him after hitting a four in the 1996 World Cup.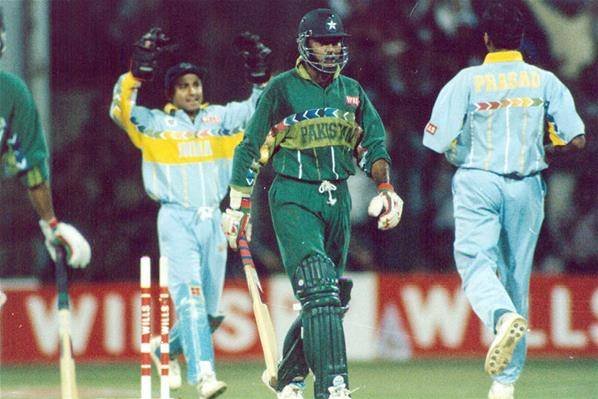 2. Virat Kohli dedicates his match-winning fifty to Sachin who was in the stands during the 2016 World T20.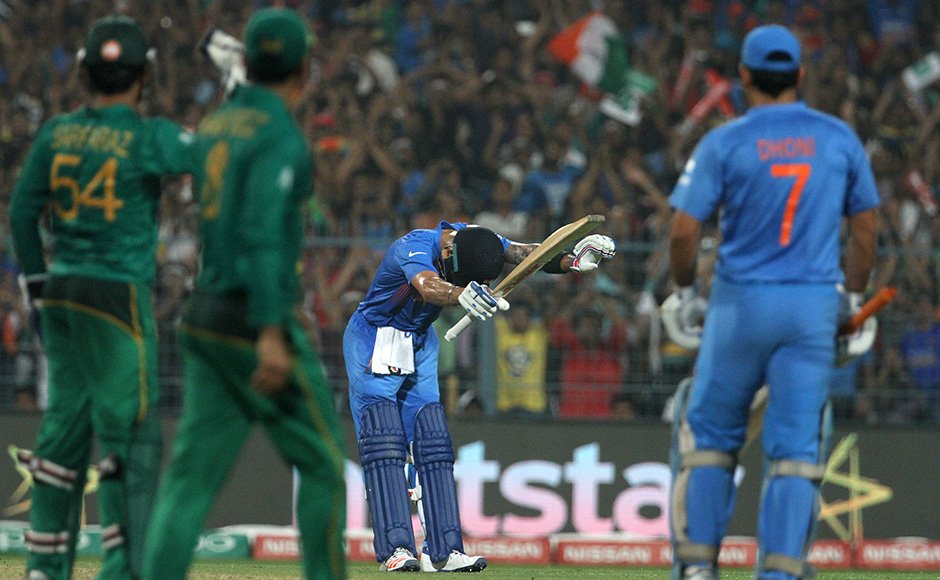 3. Bhajji hits the winning runs by clearing the boundary and celebrates in style.
It was his response to Shoaib Akhtar sledging him in the previous over.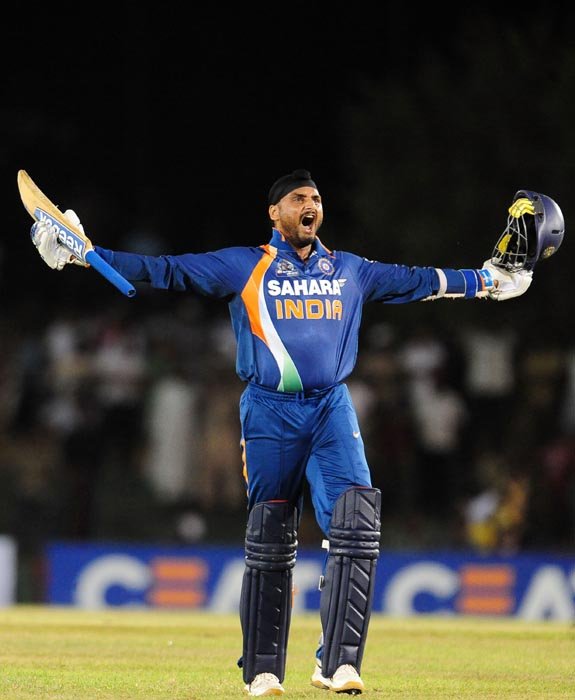 4. Irfan Pathan celebrates his hat-trick in the first over of a Test match at Karachi in 2006.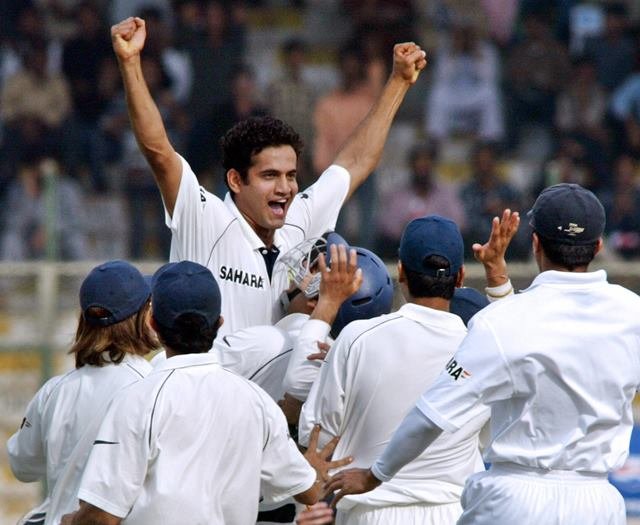 5. Javed Miandad mocks Kiran More for appealing too much in a 1992 World Cup group stage match.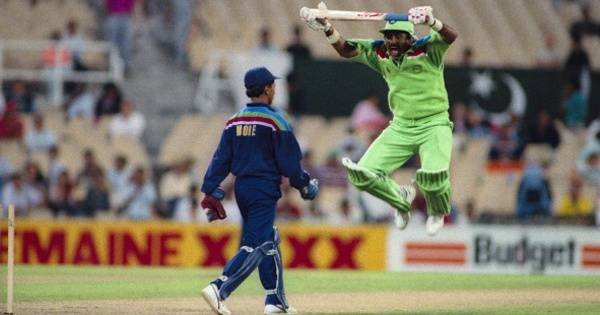 6. The famous uppercut off Shoaib Akhtar in the 2003 World Cup when the ball ended up in the stands.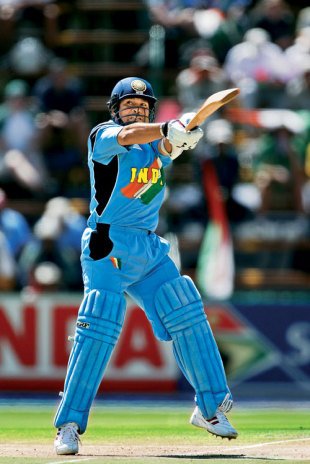 7. Ishant Sharma and Kamran Akmal get into a heated argument that culminated in the tall man taking a brilliant catch at third man to get Akmal out.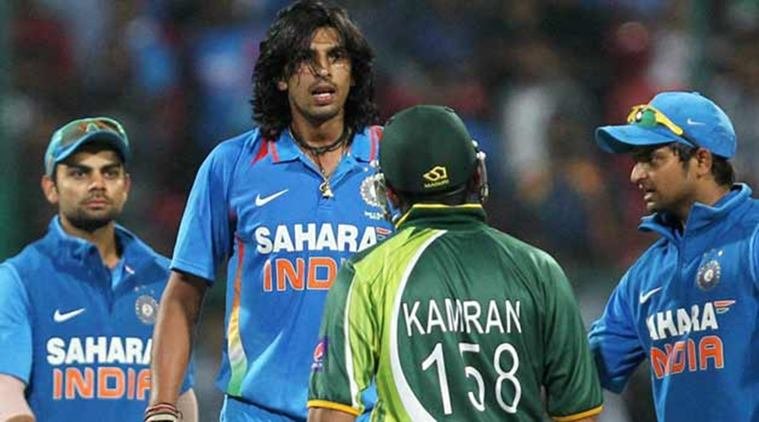 8. Amitabh Bachchan sings the national anthem during the 2016 World T20.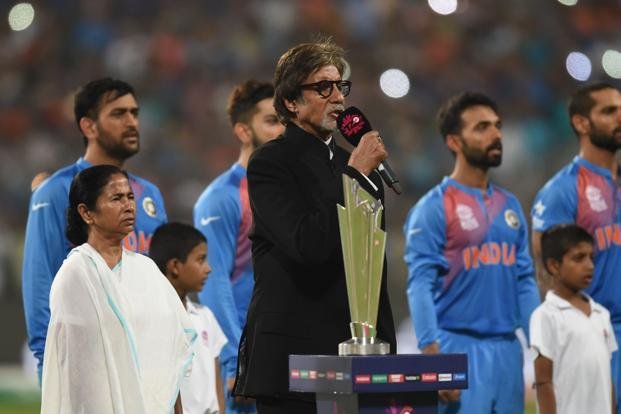 9. Javed Miandad hits a match-winning six on the last ball, off Chetan Sharma.
They needed 4 to win.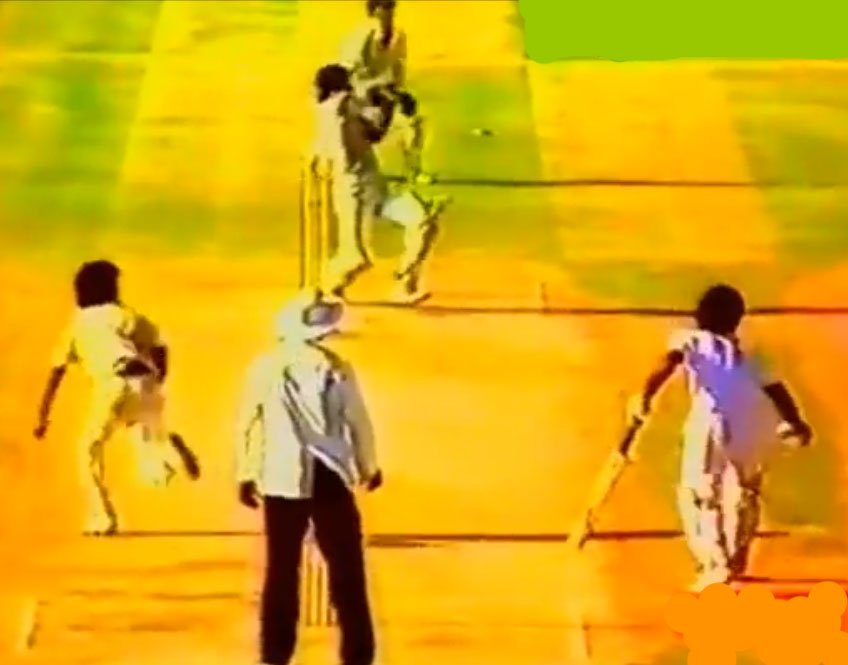 10. The DRS that went our way and with it the 2011 World Cup semi-final too.
Sachin was given out, but the DRS confirmed otherwise. He was later dropped 4 times and went on to score 85.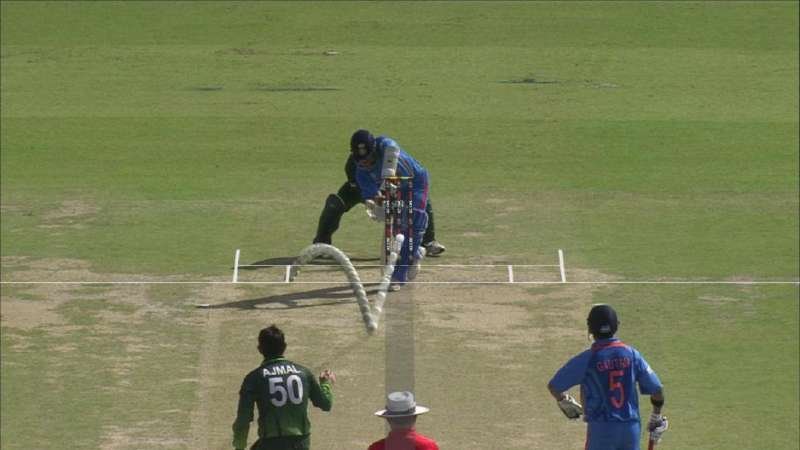 11. Sachin Tendulkar crouches and takes a breather during his blistering 98 off 75 in the 2003 World Cup.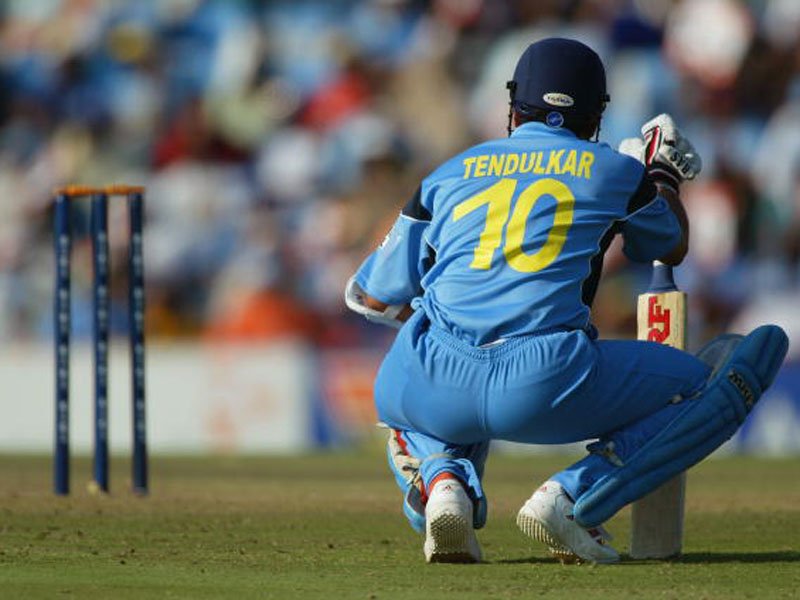 12. Inzamam Ul-Haq being controlled by security as he gunned for an Indian fan who had teased him from the stands.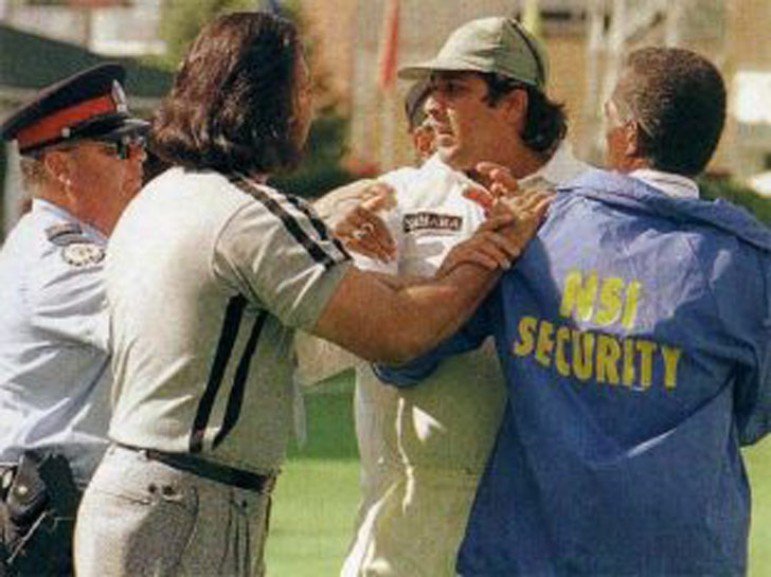 13. Mohammed Amir takes the 3rd of his 3/18 during the 2016 World T20. It was a spell lauded by Virat Kohli as well.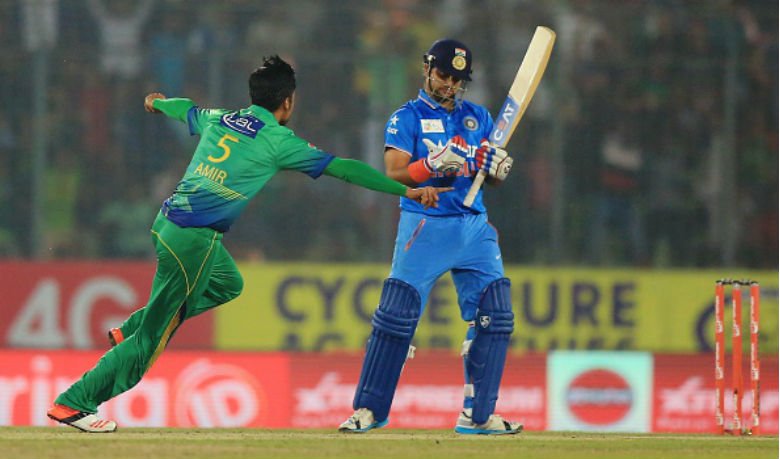 14. Robin Uthappa bows down during the bowl out in the 2007 World T20 group match.
He made it 3-0 and Afridi missed the next one, handing us the win.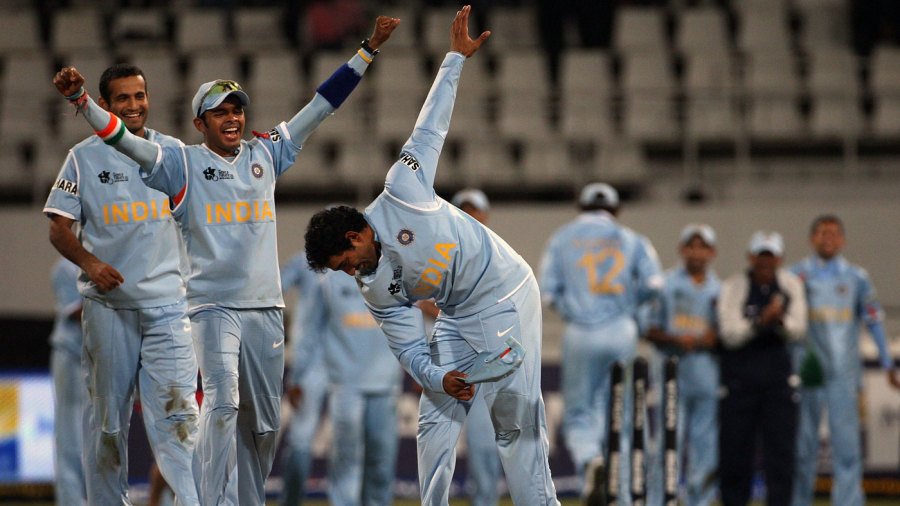 15. Anil Kumble appeals for what would be his 10th of a ten-wicket haul vs Pakistan at the Ferozshah Kotla.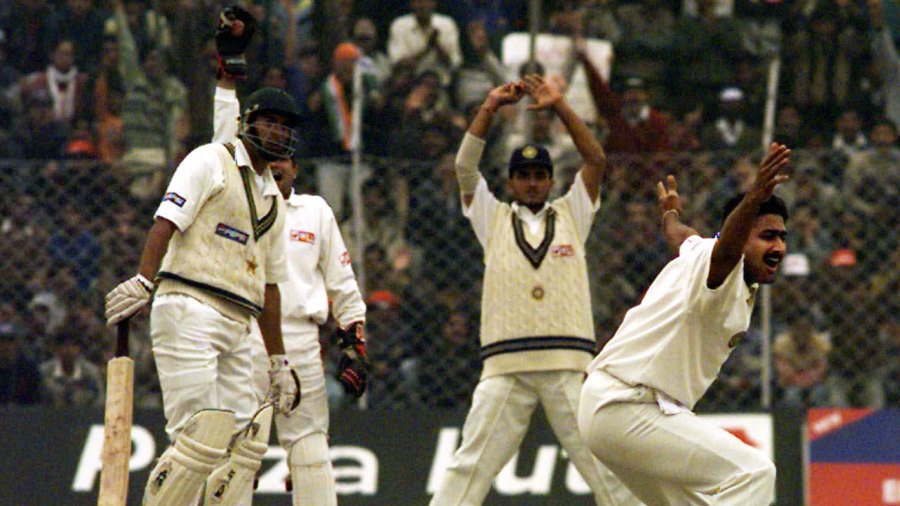 16. Shahid Afridi celebrates a nail-biting victory after hitting two sixes in the last over with only one wicket in hand.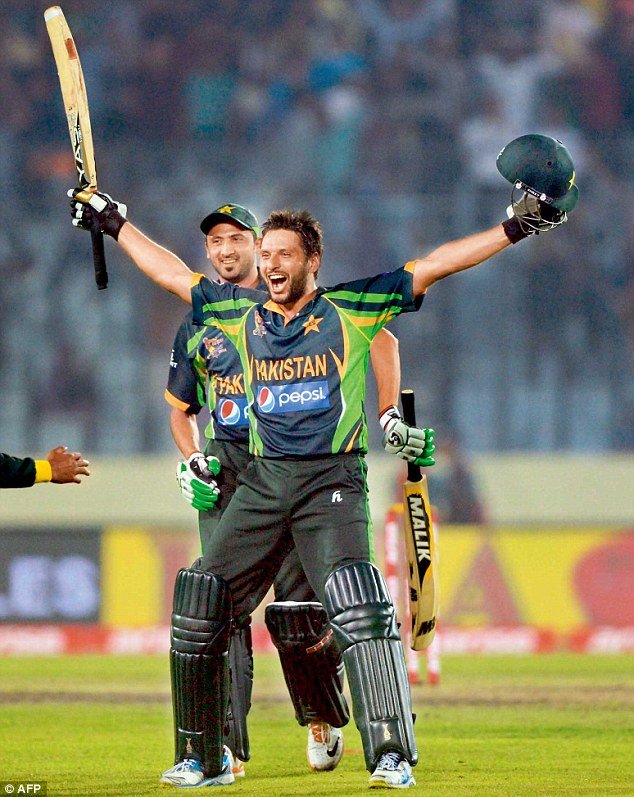 They needed 10 off 4.
17. One of the rare moments when Rahul Dravid lost his cool and got involved in a spat with Afridi.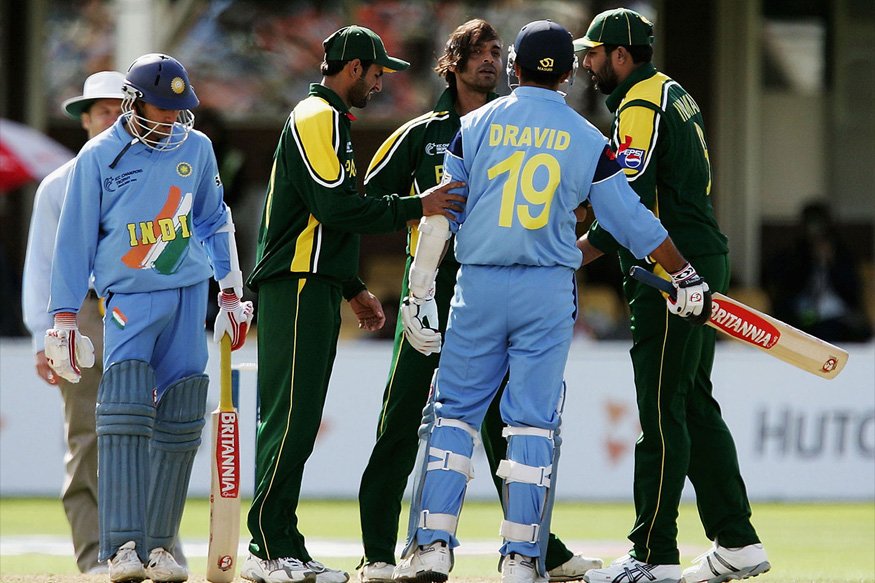 18. Sehwag celebrates his triple ton after hitting a six and aptly becomes the 'Sultan of Multan'.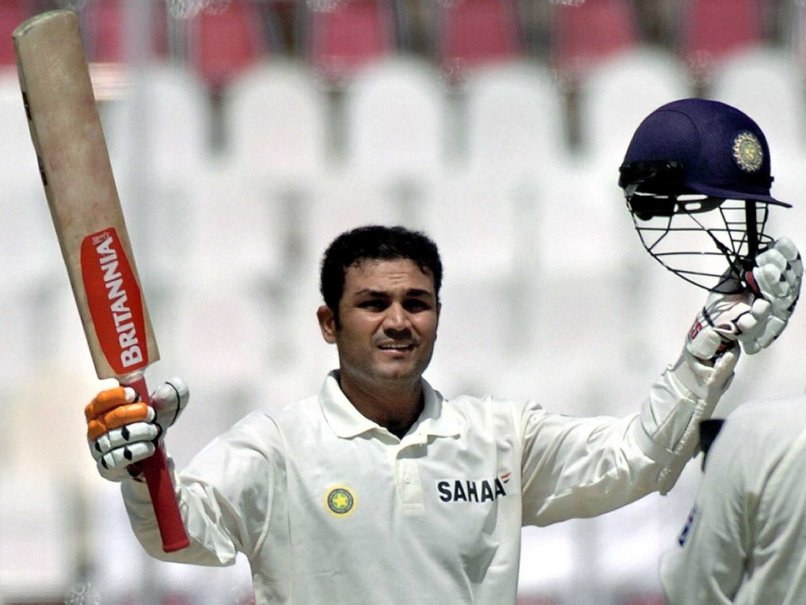 19. Gautam Gambhir having a verbal spat with Shahid Afridi
20. Dhoni celebrates with vigour, while Misbah slumps to his knees, as India win the 2007 World T20 by 5 runs.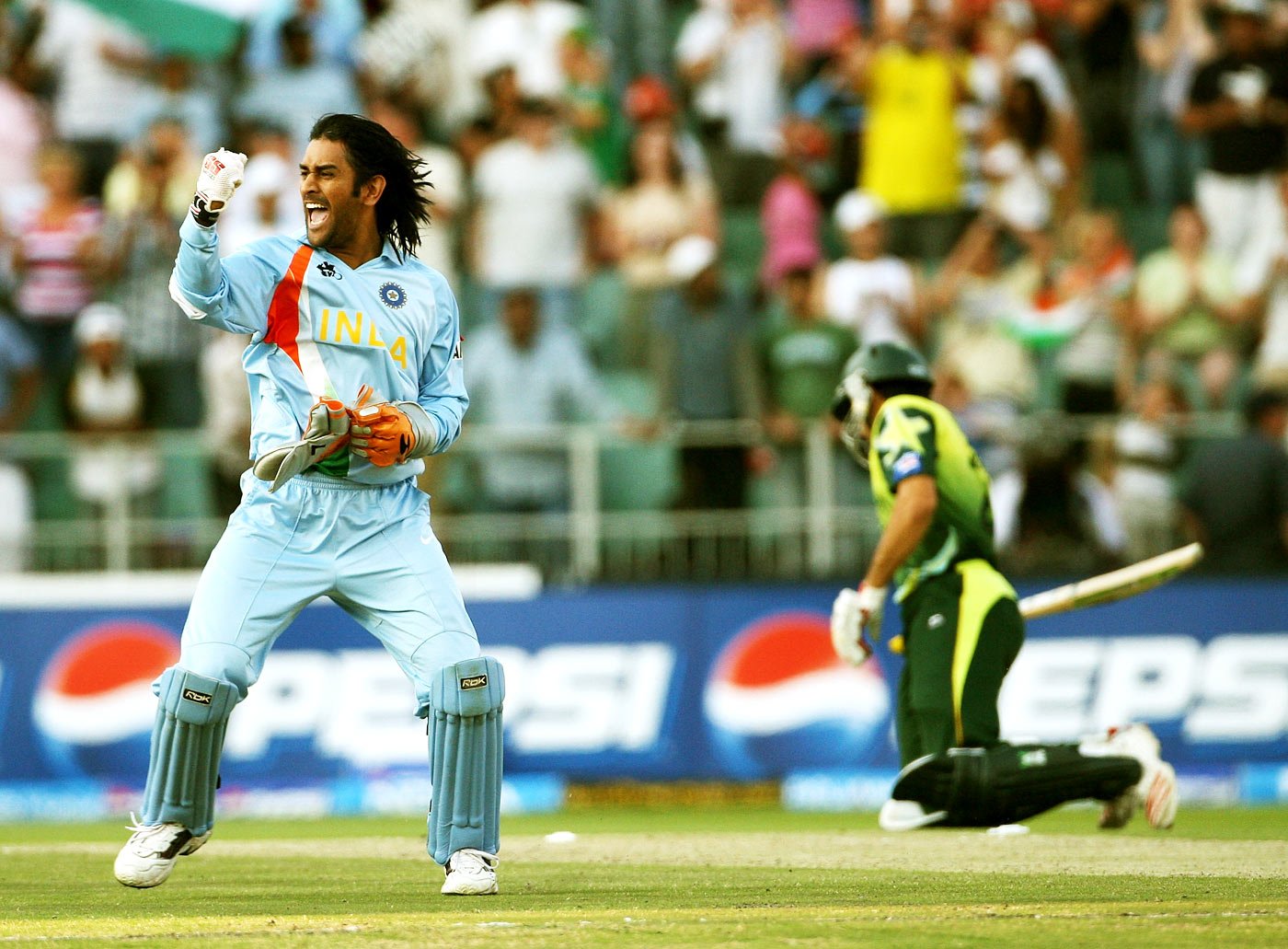 Pictures were used from this link – https://www.scoopwhoop.com/india-pak-iconic-photos/